The BC Educational Resource Acquisition Consortium is offering webinars for resources that are available to SD60 staff and students through our www.prn.bc.ca/digmore e-library.
Please note these are external webinars put on by BCERAC. If you'd like support with DIGMORE resources please contact Laurie Petrucci or Jarrod Bell.
The times listed below are in Pacific. Click on the flyer below for a larger version.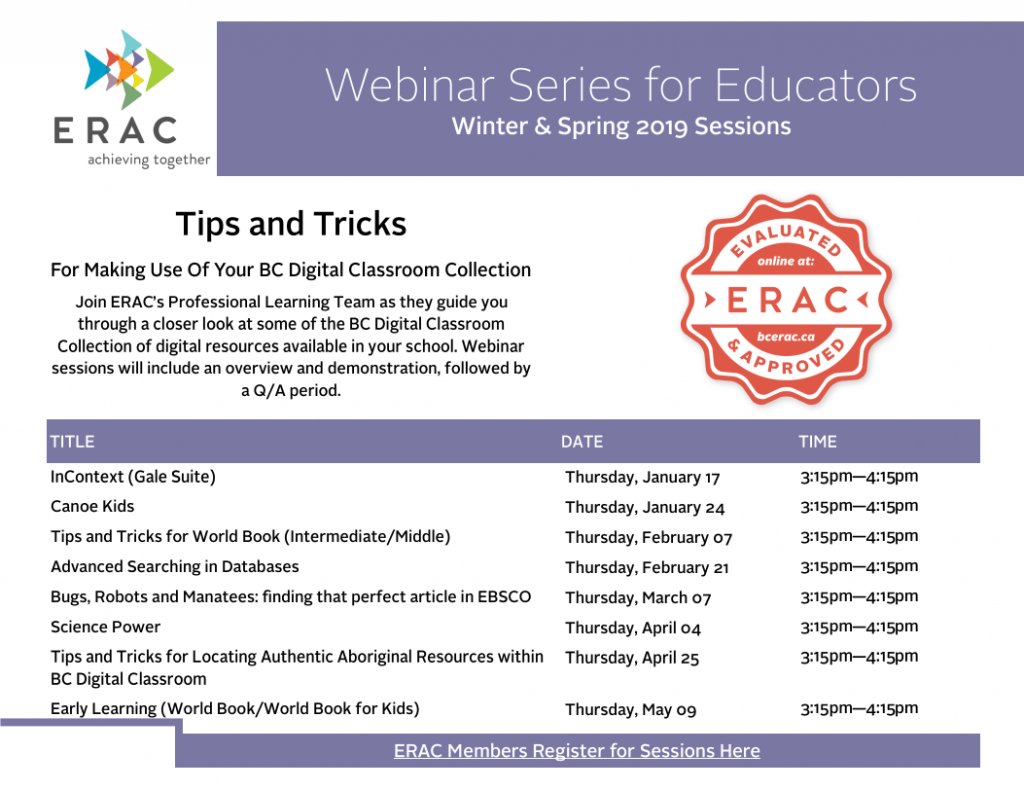 To register please fill out the survey at https://www.surveygizmo.com/s3/4749732/Webinar-Registration-Winter-Spring-2019